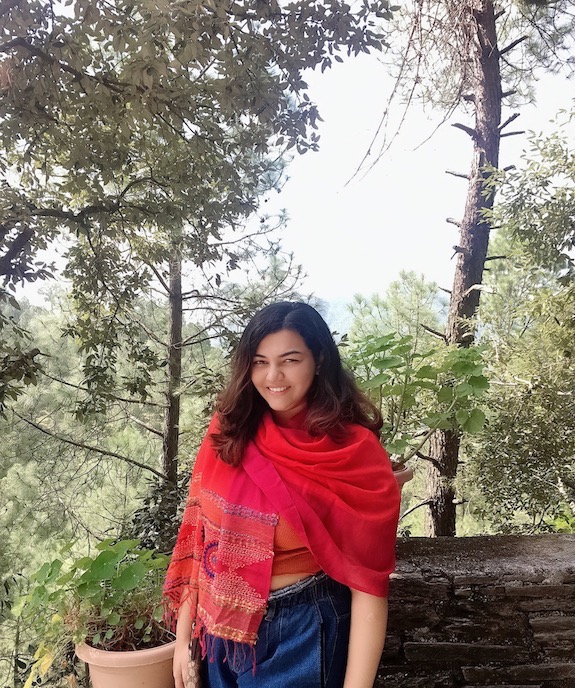 About me
Hello there!
I am a journalist in Boston, Massachusetts and originally from New Delhi, India. I am completing my masters degree in Journalism from Boston University.
For 1-2 years, I reported on politics, development, environment, gender, and human rights in India. I've covered a wide range of stories - police brutality and protests during Citizenship Amendment Act in Delhi, climate change affecting small vendors, sexual abuse faced by lower caste women in Northern India, Farmers Protests in India, and much more. Right now, I'm focusing on building a body of work on social advocacy of gender and mental health issues.


Most recently, I worked as an editorial intern for News 18, a digital platform based in India. I covered World Yoga Day, LGBTQ community being affected by the Indian vaccination policy and COVID-19, rare health diseases, all from an Indian perspective.

My work has appeared in SheThePeople, Youth Ki Awaaz, The Indian Express, News 19, BU News Service and The Development Channel.

Currently, I'm busy unlearning some things and learning the ropes of writing and working in the US. I also run One Day at a Time, an Instagram page advocating mental health.

I live in Boston, Massachusetts, and am available to assist, write, contribute and research on pretty much anything.